OPTIMISING LABORATORY TRIALS WITH THE AWILAB PRODUCT FAMILY
High-quality, sustainable, future-proof.
ALL-IN FOR YOUR RESEARCH.
Stainless steel fermenter incl.

Helix agitator
Heating system 
Overpressure protection
Condensate separator
Sampling in the most homogeneous zone

Gas Analysis System AwiFLEX
Individual management and control
The high-quality industrial design of the entire system can be extended to up to 7 fermenter modules and complies with the standard for laboratory tests according to VDI 4630.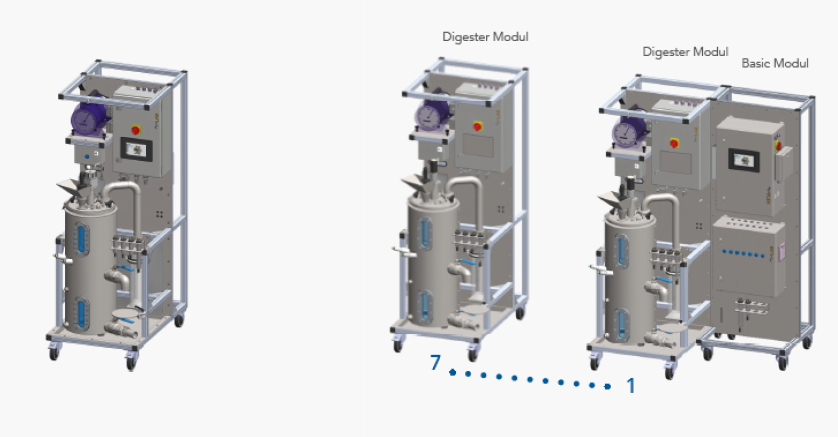 PROVEN MANY TIMES, BUT STILL FAR FROM THE END OF THE POSSIBILITIES.
Individual, automated, expandable.
Gas analysis system AwiFLEX incl. laboratory automation
Connection of up to

21 measuring points (drum gas meter) or
63 measuring points (Milligascounter)

N2 -Anschluss für Druckausgleich
Automatic emptying of the gas storage bags
Valve circuit, pump control
Remote maintenance access from external interface
Diskontinuierliche Gasmessung, Batchtest
Gasvolumen unter 4 l/h
Monitoring of gas production
Gas composition

CH4, CO2, CO, O2, H2S, H2

Individual gas measurement via
Laboratory tests with biogas, syngas, power-to-gas, …
…