BIOGAS TREATMENT OF AWITE
Efficient measurement technology to detect raw biogas, clean gas or biomethane. Monitor input-side activated carbon tanks. You want to know how much methane the offgas contains? Do you have recirculate in your plant that is recycled or admixed? Or you want to measure really continuous at the feed point. All this is possible with our systems, maybe even with one single system. There's no such thing as can't. You can rely on our expertise from hundreds of biogas upgrading projects.
MATCHING PRODUCTS FROM AWITE
Our gas analysis systems AwiECO and AwiFLEX ensure smooth operations through comprehensive process control.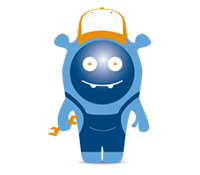 You decide for yourself whether it's Sven, Mats or Lars. The tailor-made service AwiPLUS offers complete support for your gas analysis.