LANDFILL GAS APPLICATIONS OF AWITE
Their landfill is getting on in days. The gas is getting weaker and they want to know if there is still enough to run the engine or if a low gas flare is coming soon. No, the landfill is fresh and hydrogen and carbon monoxide still play an important role. Or the compressor would like it to be SIL1 safe and at negative pressure. And if that's not enough, you don't want to sample many points manually. Then don't hesitate to call us. We will work out a metrological solution together with you.
MATCHING PRODUCTS FROM AWITE
Our gas analysis systems AwiECO and AwiFLEX ensure smooth operations through comprehensive process control.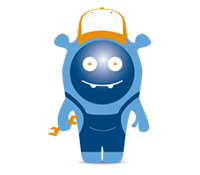 You decide for yourself whether it's Sven, Mats or Lars. The tailor-made service AwiPLUS offers complete support for your gas analysis.