WHAT IS OUR WORK AT AWITE ALL ABOUT?
Very simple: About gases and their processes. We analyze, desulfurize and automate.
No matter wheter agricultural or industrial biogas plants, biogas upgrading or grid injection, landfill gas, communal or industrial WWTPs, lab or power-to-gas applications.
There is a suitable analysis. For every process.
Our company name "Awite" is pronounced the way it is written in Geman and stands for competence, highly qualified personnel and creative unconventional thinking. We know exactly what we are doing.
Originally founded by two people, Awite today boasts a team of over 40 members of staff. And the little shed-like house from the early days has turned into a well-established, medium-size company.
What has not changed is our fresh innovative spirit and our passion for developing exciting solutions.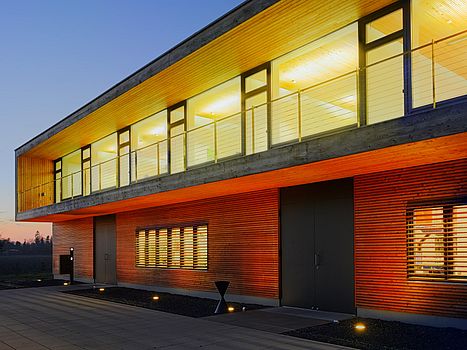 We love gases. Based on our passion for this industry sector we always look ahead. For optimal processes, today and in future.