Your applications in the field of biogas
AWITE - for optimum processes. Today and tomorrow!
Quality has been Awite's focus from the very beginning. Since the company was founded in 2000, we have been developing, manufacturing, distributing and servicing gas analysis systems for renewable applications according to individual requirements in the highest quality. During this period, more than 4000 of our gas analysis systems have been installed worldwide. 
Custom-fit products & solutions for satisfied customers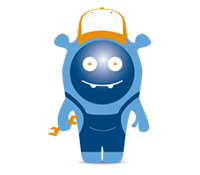 You decide for yourself whether it's Sven, Mats or Lars. The tailor-made service AwiPLUS offers complete support for your gas analysis.
AWITE - Your individual development. Today and for the future!
Join a market leader for gas analysis systems in renewable applications for an international clientele. You will benefit from exciting projects, targeted and jointly selected training measures and a rapid assumption of responsibility – in line with your individual, private and professional development. We live a familiar and collegial environment in modern offices in the countryside.
We look forward to meeting you in person.